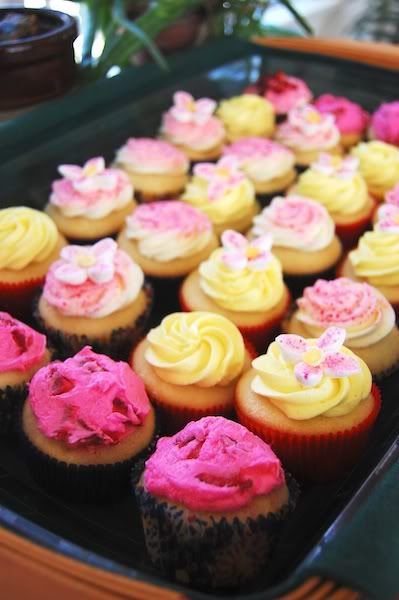 i mentioned in my last post that i was doing all the baking for a first birthday - here are the promised results!
i ended up with four flavors: vanilla cake with vanilla bean buttercream, vanilla cake with strawberry buttercream, lemon cake filled with lemon curd with lemon butter cream, and lemon cake with strawberry buttercream.
all the flavors and colors fit in perfectly with the spring-time garden theme of the party and i received a very adorable photo of the birthday girl eating cookies & cupcakes, so i'd say it was a success!
hope everyone is enjoying the warming weather!
amanda