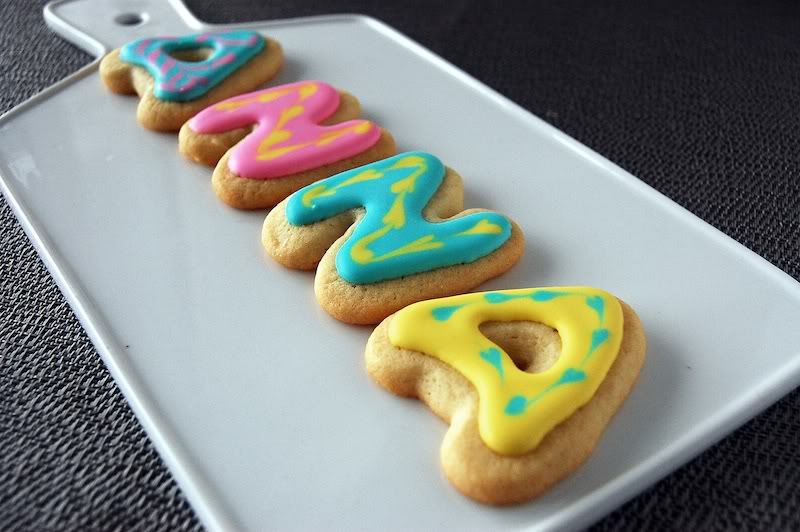 as i type, right around 63% of my life is in boxes. the remaining 37% is mostly a combination of shoes and baking supplies. if i were a math person i would come up with some kind of equation or pie chart to determine the length of time something spends in a box (let's say y) as directly correlated to my need to use it on a daily basis (should this be x? z? something squared?).
can you tell i was more of an arts & humanities girl?
in an attempt to use up some of the flour and sugar i have before we move next week, i decided to make a batch of marbled cookies. my co-worker has the most adorable baby on planet earth (seriously, i'm not even a baby person!) who is turning one on saturday and i was recruited to make the desserts for the party.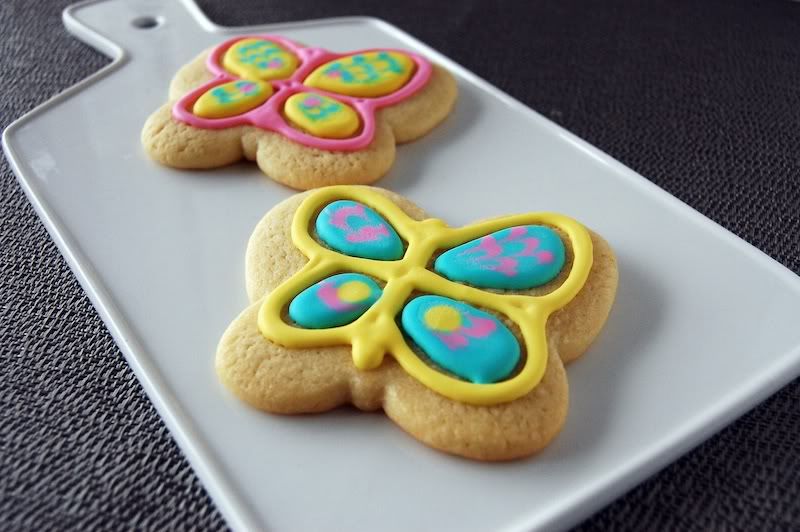 the party is spring garden themed so i ended up making a batch of butterflies cookies and a batch of "a" and "n" cookies (featured above!), which conveniently spell out the baby's name. i'm honestly not sure if i would have the patience to spell out a name with more than two letters, but you could always go the initials route!
i apologize in advance for there not being any new recipes until next week when i finally get to half-unpack. i may try to coerce my very talented sister to do another guest post since her
last one was so popular
!
as always, thank you for reading & happy baking!
amanda