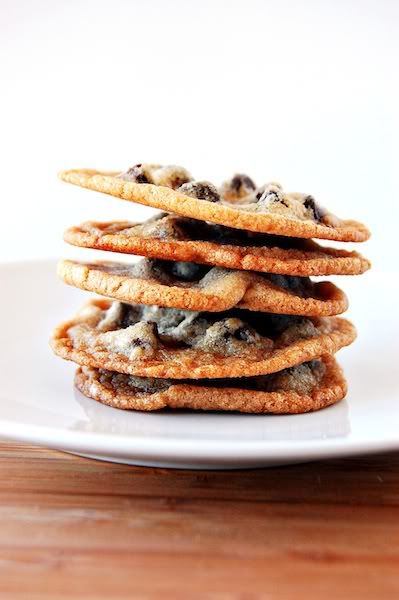 prepare yourself. this recipe is going to change your life. but first, a totally adorable childhood photo and a story: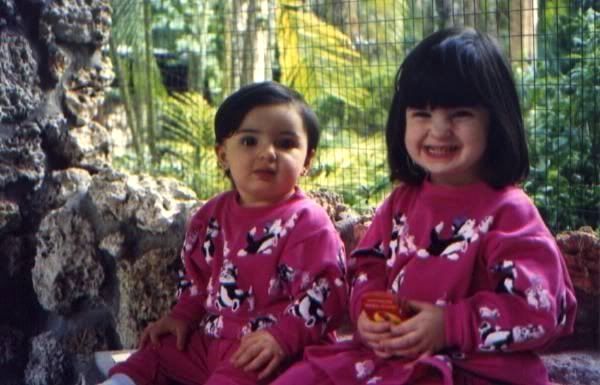 my little sister sarah is actually the baker in the family. she's been coming up with delicious recipes since before she was old enough to safely use an oven and her chocolate chip cookies are, by far, the most addictive of them all. when she came to visit me this weekend she whipped up a batch and it has taken every ounce of willpower i have not to eat them all in one sitting.
before we made these this weekend she had always kept the recipe super secret. she never wrote it down, did the entire thing basically by sight, and the cookies always came out perfectly. luck? magic? genius? all of the above?
in her debut as a guest blogger - and let's be real, it was only a matter of time - she is bequeathing the recipe to you all. i know, i'm psyched too. to be honest, i'll be making triplicates and opening a safe deposit box just to keep them. i suggest you all do too.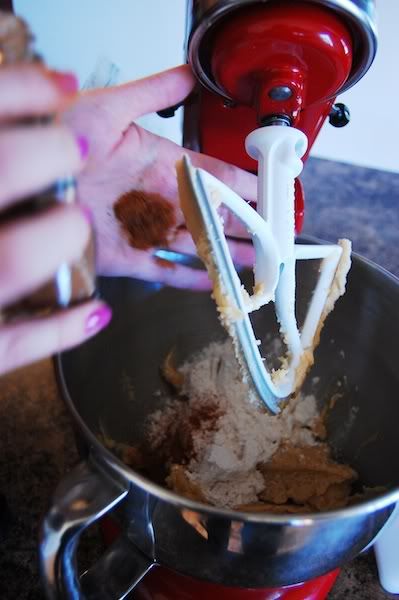 for someone who is a total control freak (me) and measures out everything (me) i was astounded when my sister just started pouring measurements out in her hand. she's a total professional.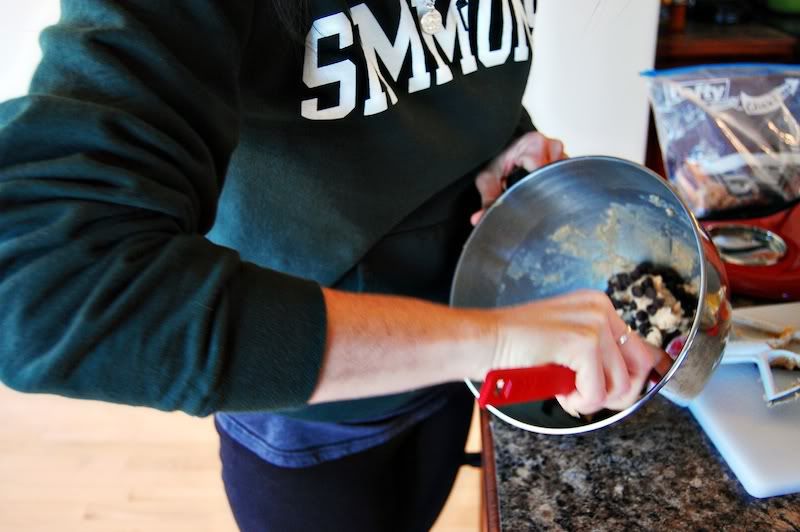 my favorite job since day one has always been mixing in the chocolate chips and this weekend was no exception. there is just something about folding in these morsels of goodness into an already outstanding dough base.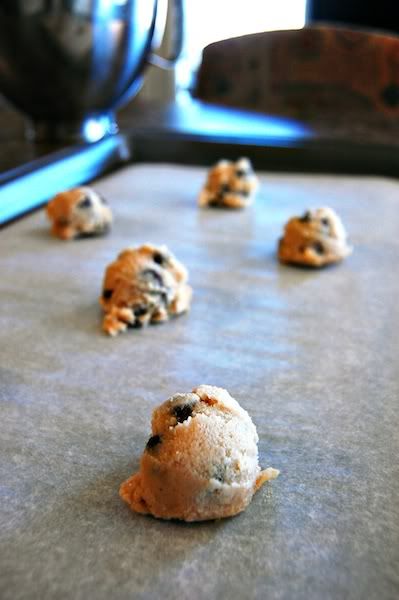 i'll warn you, these cookies are spreaders. i ended up doing six to a sheet to make sure that i didn't get a giant cookie blob, so make sure to leave your cookies some room to breathe.
another warning, these cookies take on these amoeba shapes that i find completely endearing. this is a homemade-looking cookie. no chips ahoy circle perfection in this recipe, which is reason #92832 why it is fantastic.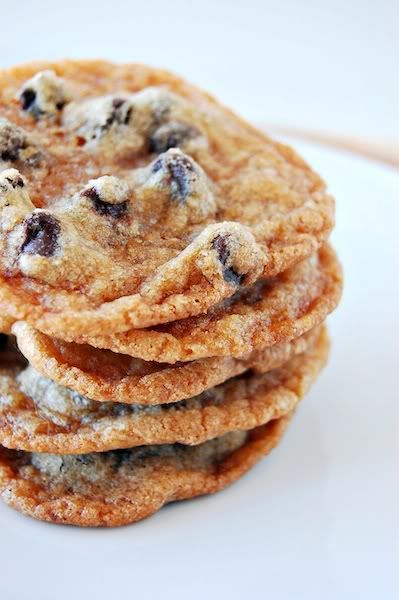 and, as if you need another excuse to make these cookies, i'm going to end with a gratuitous close up. just try to resist.
sarah's top secret chocolate chip cookies
yields 4 dozen
ingredients:
1 cup unsalted butter
1 cup brown sugar
1 cup white sugar
1 egg
1 tsp vanilla
1 1/2 cups all-purpose flour
1 tsp baking soda
1 1/2 tsp salt
2 tsp cinnamon
1 1/2 cups chocolate chips
1. preheat oven to 350 degrees fahrenheit and line baking sheet with parchment paper.
2. cream sugars and butter in the stand of a mixing bowl until light and fluffy. add egg and vanilla and mix until evenly combined.
3. add flour, baking soda, salt and cinnamon to mixing bowl and combine.
4. add chocolate chips and stir by hand until evenly distributed.
5. drop cookies six to a sheet and baking for 8-12 minutes or until golden brown, rotating halfway through.
6. let cookies rest for 2-3 minutes on baking sheet before carefully transferring to wire rack.
nutritional information:
calories: 108, fat: 5.21g, cholesterol: 14mg, sodium: 102mg, carbs: 15.06g, fiber: 0.46g, sugars: 11.51g, protein: 0.78g.
thanks for reading & happy baking!
amanda