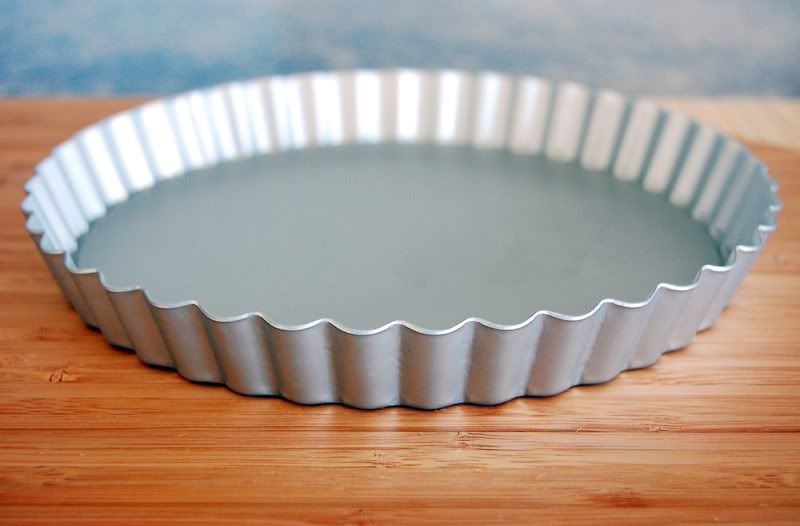 i'm officially sick. i've been ignoring the tell-tale tickling in my throat for over a week because i've been so swamped at work, but whatever this is has officially arrived and i don't feel so hot.
now, i'm not the kind of person who can just lay around and recover. i actually tend to be more productive on my "sick days". i
need
stuff to do. so, when life handed me a cold i decided to make a quiche. and boy, was it exactly what the doctor ordered. warm, comforting, and light.
i made a mini-quiche with a four-or-five-inch-ish tart pan i have since i was only feeding two. the original recipe calls for a nine-inch pan, so i just halved the recipe. you decide what size is right for you!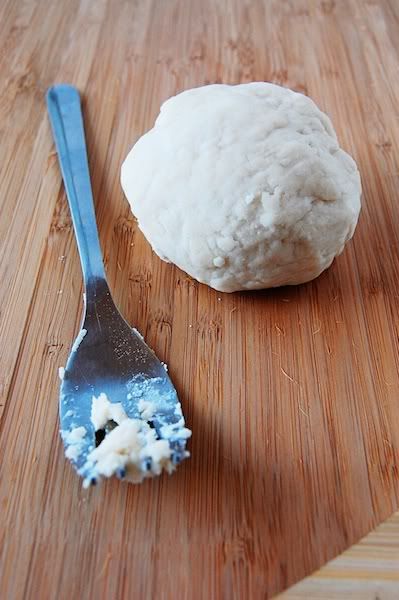 this was actually my first time making a quiche and i was surprised at how easily the dough for the crust came together really quickly. i didn't have any ceramic pie weights or dry beans so my crust rose a little more than i would have liked, but you live and learn.
along with being unable to take a sick day i am, probably unsurprisingly, a perfectionist. okay..maybe closer to a control freak. when i was in art school i found myself drawn to polaroids because they forced me to give up almost complete control over my images. now, i find trying new recipes evoking the same emotions in me.
without going on too much of a tangent, i find that a lot of food blogs only post immaculate and/or completed versions of their dishes, but i in no way want to be that kind of food blogger. i make mistakes, things get burned, frosting melts, and crumbs are usually everywhere. i want to include images of imperfection so that if you make a mistake you know you are definitely not alone, and so when you are in the middle of baking something and it looks curdled and gross you know that's just part of the process. i want to do this because those steps are, generally, when i totally panic because the example on my computer screen is pristine and i just have a mess on my hands. end tangent!
(this stream of consciousness came from my internal debate about whether to post a photo of a pretty sad and uneven looking quiche crust.)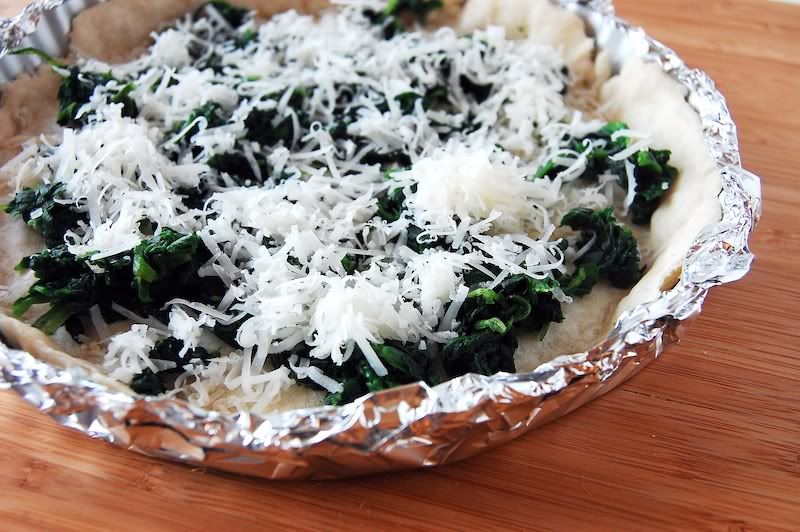 a quiche secret that i had no idea about until today was that all the fillings (in my case, gruyere & spinach) go in before the egg mixture. it was a good thing i read the instructions thoroughly because i would more than likely have just mixed them in with the eggs and made some kind of weird yolky soup. so! remember this step!
this thing came out of the oven warm, cheesy, and delicious. i ended up wrapping aluminum foil around my tart pan because of some crust malfunctions that led me to believe i would have egg leakage, which i ended up being right about. i will probably always wrap this tart pan before i bake it, but if you want to live life on the edge you can leave it foil-less.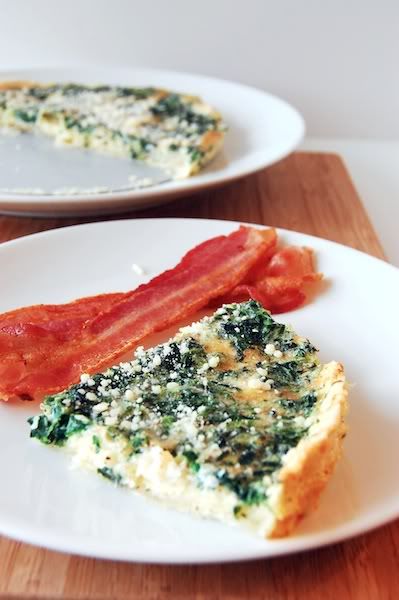 for my first attempt at quiche-making i thought this recipe was super successful. i spiced up the egg "batter" with nutmeg and cayenne and went with a florentine-style by adding gruyere cheese and spinach. you could mix this up by adding ham or veggie sausage, switching up the cheese, or customizing the spices. i will definitely be making this again soon.
quiche florentine
yields 8
ingredients
crust:
3/4 cup whole wheat pastry flour
1/2 cup all-purpose flour
1/4 salt
1 tablespoon butter
3 tablespoons vegetable oil
1-2 tablespoons ice water
filing:
2 large eggs
4 large egg whites
3/4 cup skim milk
3/4 cup nonfat evaporated milk
1/4 teaspoon nutmeg
1/4 teaspoon salt
1/4 teaspoon pepper
pinch of cayenne pepper
1/2 cup gruyere cheese
1 cup frozen spinach, cooked and drained
1 tablespoon parmesan cheese
directions
1. to prepare crust: position rack in lower third of oven and preheat to 425 degrees.
2. whisk together flours and salt in a medium bowl.
3. melt butter in a small bowl in microwave. let cool slightly and stir in oil.
4. using a fork, slowly stir the butter-oil mixture in the flour mixture until it is crumbly. stir in ice water a teaspoon at a time until the dough holds together. knead the dough a few times in the bowl to help it come together. press the dough into a disk.
5. place the dough between two sheets of parchment or wax paper and roll into a 12-inch circle. remove the top sheet and invert the dough into a 9-inch pan. remove the remaining paper and patch any tears in the dough. fold the edges under at the rim and crimp.
6. line the dough with a piece of foil or parchment paper and fill evenly with pie weights or dried beans. bake for 7 minutes. remove the foil or paper and weights and continue to bake until lightly browned, about 3 to 5 minutes more. the crust will not be fully baked. let cool to room temperature on a wire rack.
7. the prepare filling, whisk eggs and egg whites in a large bowl. add milk, evaporated milk, nutmeg, salt, pepper, and cayenne, stirring gently to avoid creating bubbles.
8. to assemble and bake quiche: sprinkle cheese and spinach over the bottom of the prebaked crust. carefully pour in the filling. bake the quiche until a knife inserted in the center comes out clean, about 30-35 minutes. let cool on wire rack for 10-15 minutes before serving.
nutritional information:
calories: 222, fat: 9.65g, cholesterol: 65mg, sodium: 277mg, carbs: 21g, fiber: 1.33g, sugars: 3.15g, protein: 11g.
thanks for reading & happy baking!
amanda