i had been curious about flax seeds for a while, mostly because you can hide them in almost every baked good to give them some fiber & omega 3, but was always a little intimidated by something that seemed so, well, healthy.
i decided to splurge today and picked up some
bob's red mill flaxseed meal
from trader joe's for a few bucks. i spied a recipe on the side of the bag while stashing it in my fridge and decided to try it as a good pre-workout snack or quick morning breakfast fix.
yup, i'm starting this blog off on an unexpectedly nutritious foot, but these little muffins are easy & completely customizable.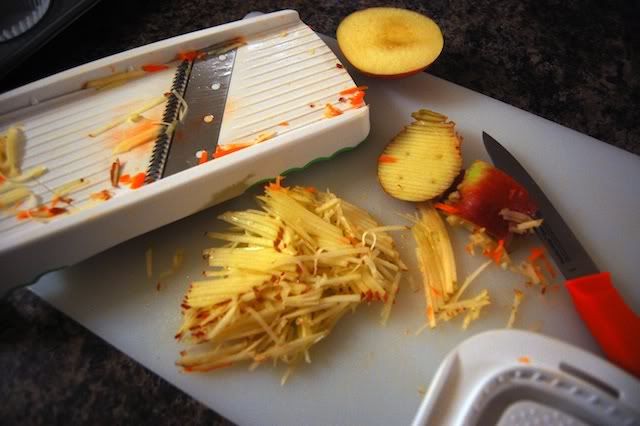 i was thrilled to be able to break out my mandolin, which is basically just a fancy food slicer, to make even apple & carrot matchsticks for these babies. don't have a mandolin? just chop up your ingredients as thin or as coarsely as you like! make it your own!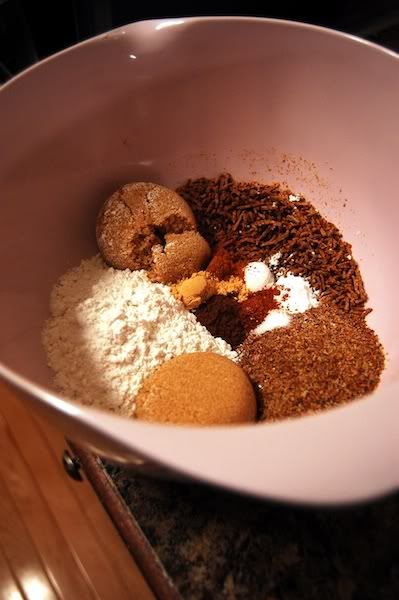 i ended up editing the original recipe by adding and upping the spices, as well as using cake flour to make sure the muffins were nice and soft.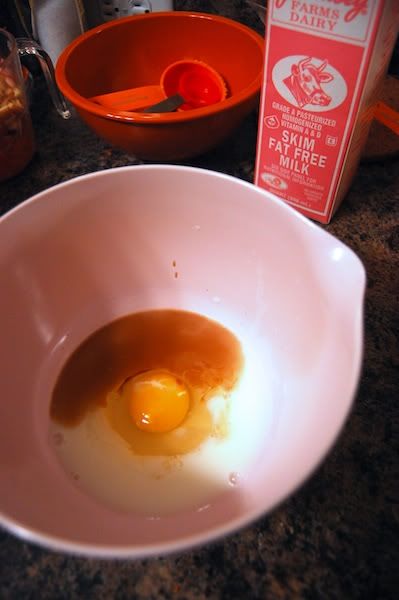 the wet ingredients were super simple, and i got to use the vanilla i brought back from mexico!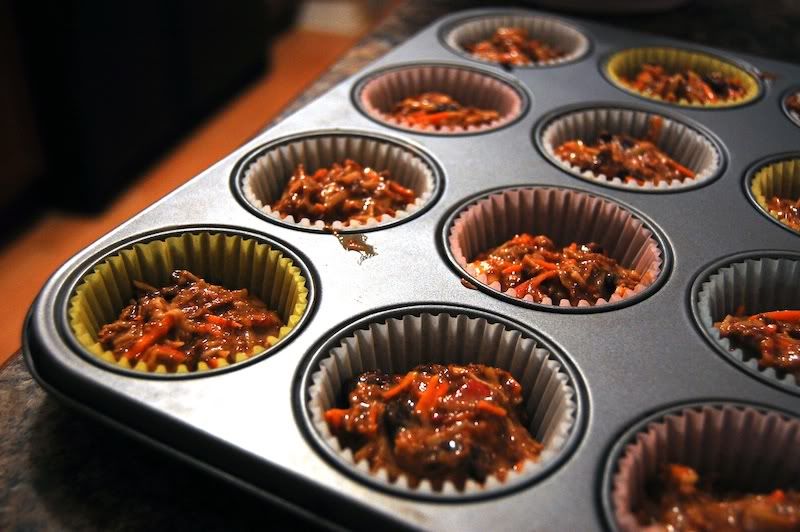 i halved the recipe and got a full dozen - three more than the recipe yielded! having leftovers is a serious theme in my baking life.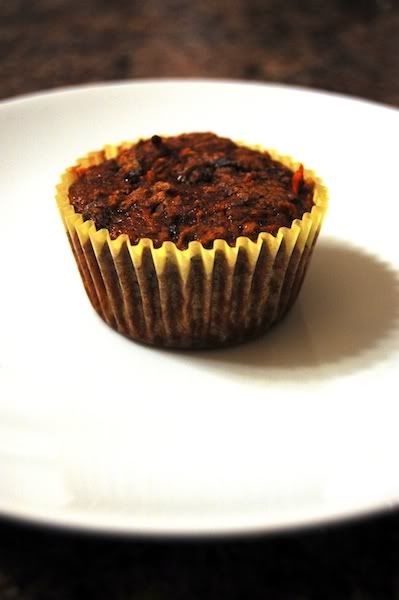 i know they look healthy, but they taste so great! the next time i make these bad boys i might add some chopped walnuts on top for some crunch. either way, good & good for you! also, i have a feeling that these might be easily adaptable into a vegan recipe (almond/soy milk instead of skim & veggie oil/banana for egg?), a food genre i'm more and more interested in.
bran flax morning muffins
yields 24 muffins
adapted from
bob's red mill bran flax muffins
1 1/2 cups whole wheat cake flour
3/4 cups flaxseed meal
2/4 cup oat bran cereal
1 cup light brown sugar
2 tsp baking soda
1 tsp baking powder
1/2 tsp salt
2 tsp cinnamon
1 tsp ginger
1 tsp allspice
1 tsp nutmeg
1 1/2 cups finely shredded carrots
2 shredded apples
1/2 cup raisins
1 cup chopped nuts (optional)
3/4 cups milk
2 beaten eggs
1 tsp vanilla
mix together flaxseed meal, oat bran, brown sugar, baking soda, baking powder, salt, and spices in a large bowl. stir in carrots, apples, raisins, and nuts (if desired). combine milk, beaten eggs, and vanilla in small bowl. pour liquid ingredients into dry ingredients and stir until ingredients are moistened. note: do not over mix, this will cause tough muffins.
fill muffin cups 3/4 full and bake at 350 degrees f for 15-20 minutes. i did seventeen & they were nice and moist!
nutritional information:
calories per serving: 113, total fat: 2.66g, cholesterol: 18mg, sodium: 300mg, carbs: 21g, fiber: 2.73g, sugars: 13g, protein: 3g.