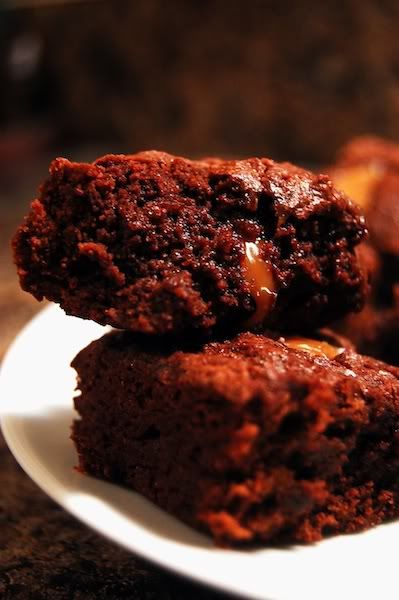 have you ever experienced the combination of chocolate and salt? i'm really hoping you have, because if you haven't i'm going to have to pack up my car with a whole lot of it and go on a major road trip. seriously folks, it's phenomenal. the salt, however weird this may sound, completely enhances the depth of the chocolate and takes it to a whole other level. okay, i'm done raving!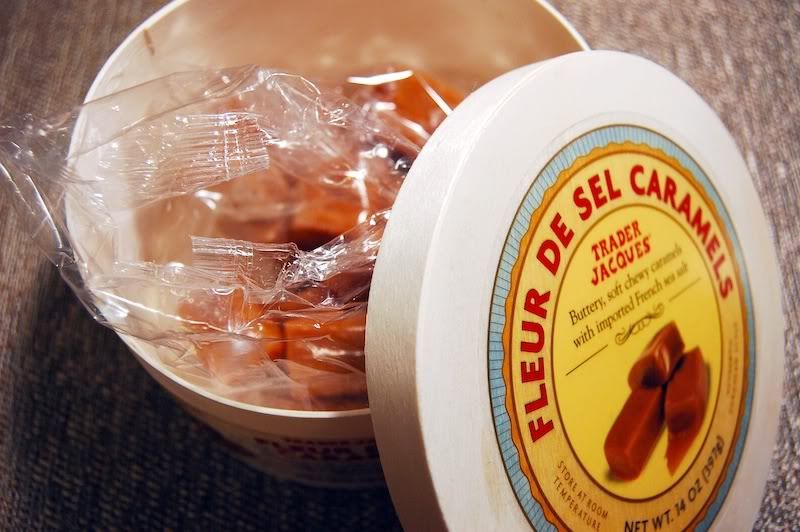 these brownies came together when i found some trader joe's fleur de sel caramels laying around my house and decided to adapt a brownie recipe i had saved. if you don't have caramels, don't worry. you can substitute a quarter cup of anything your heart desires - chopped walnuts, toffee, or chocolate chips would all be delicious.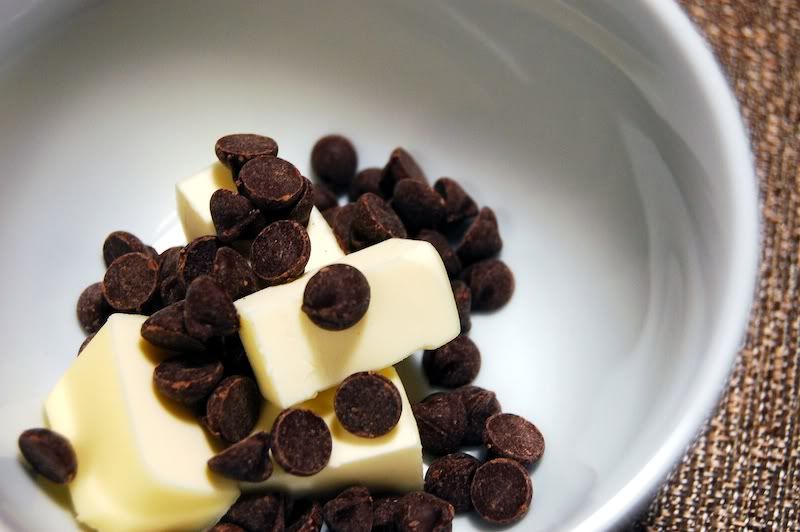 whenever i take the double-boiler-shortcut and use the microwave i use the defrost setting so that the heat isn't as aggressive.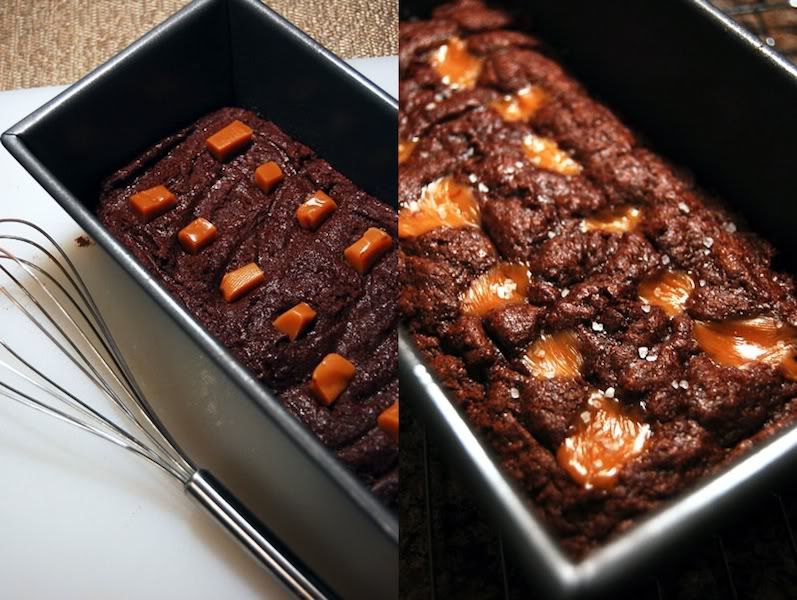 the dough was thicker than i expected and it took a little working to get it spread out, but trust me - it was worth it. i cut the caramels into quarters and gently pressed them into the top of the dough. once it baked, i sprinkled the top with sea salt for that extra punch.
side note: when i bake i generally halve the batch because i hate to have too many tempting leftovers around the house, hence the loaf pan instead of the 9x9 the recipe calls for!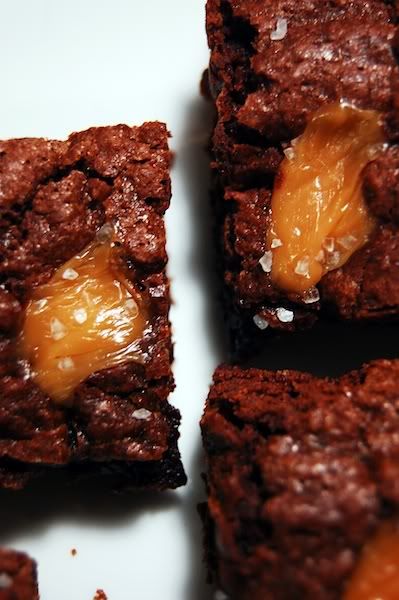 i ended up yielding eight pretty sizable brownies, around an inch and a half by and inch and a half. they are so decadent that i can barely make it through one, which is saying a lot given how much i love this combo!
fleur de sel caramel brownies
yields 20 servings
adapted from
cooking light
preheat oven to 350°
2 tablespoons instant coffee granules
1/4 cup hot water
1/4 cup butter
1/4 cup semisweet chocolate chips
1 1/2 cups all-purpose flour
1 1/3 cups sugar
1/2 cup unsweetened cocoa
1 teaspoon baking powder
1/2 teaspoon salt
1 teaspoon vanilla extract
2 large eggs
1/4 cup worth of caramel pieces
1. coat the bottom of a 9x9 baking pan with cooking spray.
2. combine coffee granules and 1/4 cup of hot water, stir until the granules dissolve.
3. combine butter and chocolate chips in a small heatproof bowl on the defrost setting until the butter melts, stir until the chocolate is smooth.
4. combine flour, sugar, cocoa, baking powder, and salt in a large bowl, stirring with a whisk.
5. combine coffee mixture, butter/chocolate mixture, vanilla, and eggs until combined.
6. add wet mixture to dry until just combined and spread evenly into prepared pan, then place caramel quarters on top.
7. bake for 22-25 minutes until the middle is set. let cool in pan until warm and then turn out and complete cooling on a wire rack.
nutritional information:
calories: 182, fat: 4g, cholesterol: 27mg, sodium: 90mg, carbs: 24g, fiber: 1.1g, sugars: 15g, protein: 2.14g.
thanks for reading & happy baking!
amanda