let's say that mother nature won't let you pack up your winter clothes and all you want is consistent weather. or let's say that your crest white strips are making your teeth sensitive (and, to add insult to injury, your boyfriend says its because you've been watching too much real housewives). let's say you're definitely moving in a month and are freaking out about getting everything packed. or maybe you just finished the "intermediate" running level on your favorite running app and now you're afraid to move up to "advanced".
let's say you feel crazy because of all the changes, big and small, and just want a simple muffin to make you feel better. and, let's say, banana bread always reminds you of your mom. auto-comfort.
and, well, maybe those are less hypothetical than i made them out to be.
the biggest one being that we are officially packing up and moving 500 miles to washington dc in a few weeks. needless to say, i'm a little stressed out about the whole thing. this might translate into baking-overload, or into having very little time to whip anything up - we'll see! just know that if it's the latter than i haven't forgotten about you.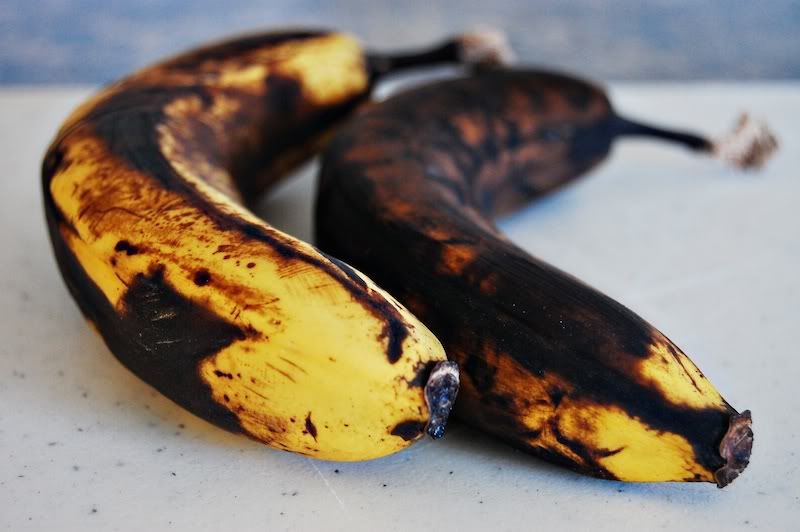 now that that's out of the way, let's talk muffins.
i would be lying if i said that sometimes i didn't let bananas overripe on purpose, just so i could make banana bread. these were getting so bad you could smell them from the hallway, so last night i decided to turn the
recipe i used a few days ago
into muffins to see if it translated. lucky for me, it did!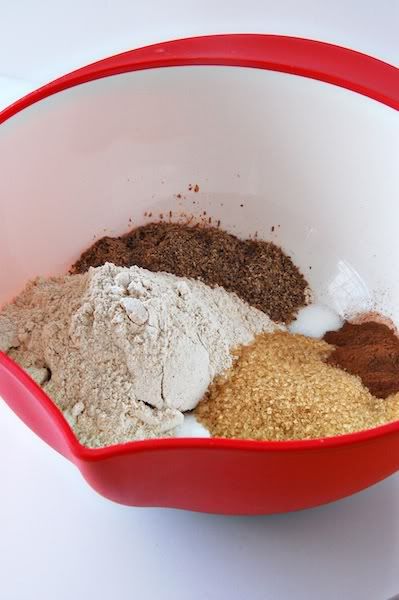 i beefed things up nutritionally by using whole wheat flour, unrefined sugar, and flax meal for extra oomph. everyone at work has been trying to be more conscientious about what they are eating, so i want to bring them something a little healthier than my normal fare.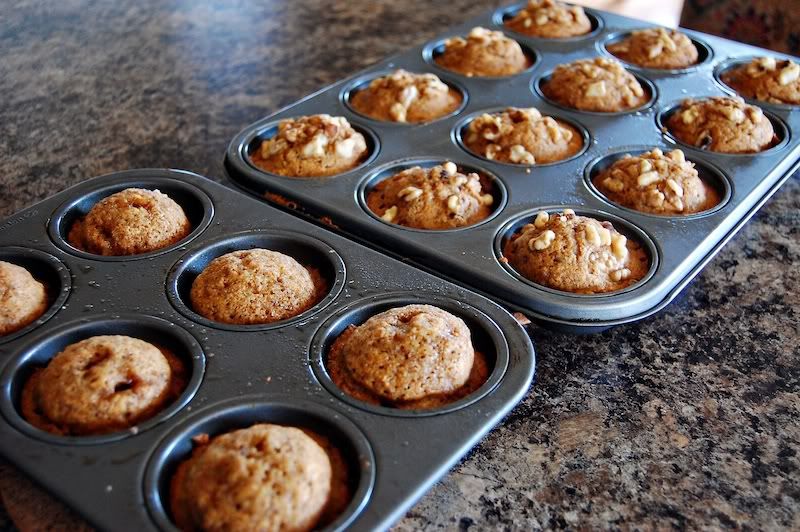 i ended up making a dozen with walnuts and six without, just incase anyone wasn't feeling nutty (though i sure will be) and/or there was a nut allergy issues. feel free to substitute almost anything in this recipe for another comprable ingredient. how about cranberries and almonds? the muffin is your oyster, get creative!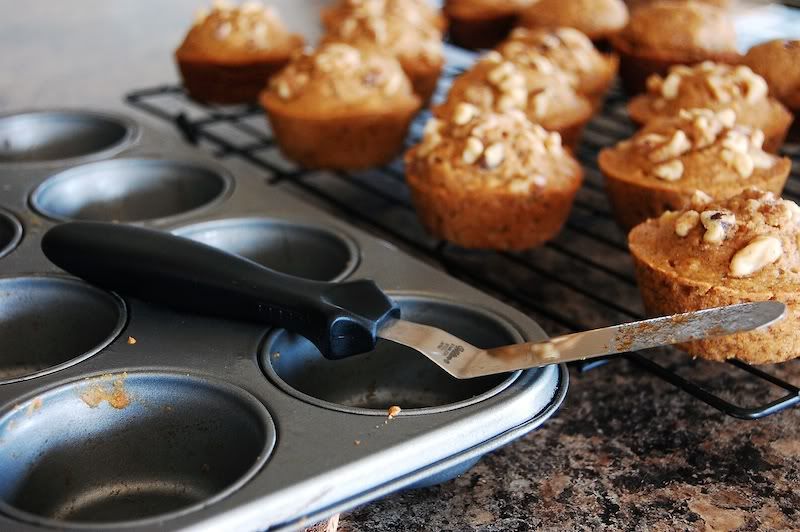 i wanted to pay a quick compliment to my offset spatula, one of my all-time favorite and all-time used baking supplies. i use it to frost cakes, wedge muffins out of their tins, smooth cream onto whoopie pies, scrape peanut butter from the bottom of the jar when i'm having a late-night craving, and..well, you get it.
i had almost three of these for breakfast this morning (note: does not include the batter i shamelessly licked from the inside of the bowl during my "prewash" cycle of dish washing). they're that good.
vegan banana flax walnut muffins
yields 18
2 1/2 cups whole wheat flour
1/2 cup raw sugar
3 tablespoons flax meal
1 1/2 teaspoons baking soda
1 1/2 teaspoons cinnamon
3/4 teaspoon salt
2 overripe bananas, mashed
1 1/2 tablespoon vegetable oil
1 1/2 teaspoon apple cider vinegar
1 1/4 cup water
1 1/2 tablespoons maple syrup
1/2 cup walnuts, chopped
1. preheat over to 350 degrees and grease muffin tins.
2. in a large bowl whisk together flour, sugar, baking soda, cinnamon, flax meal, and salt until well combined. add mashed bananas and continue to mix until mostly incorporated. (note: it will be lumpy-looking, but i use two forks and "cut" the bananas into the mix like i would butter in a biscuit recipe!)
3. add maple syrup and water and stir until mostly dissolved.
4. make two wells in the bowl (i used the back of a tablespoon) and pour vinegar in one and oil in the other. pour water mixture over everything and stir until just combined.
5. fill muffin tins until 3/4 full and bake for 18-20 minutes or until a toothpick inserted into the middle comes out clean.
nutritional information:
calories: 125, fat: 3.7g, sodium: 203mg, carbs: 21g, fiber: 3g, sugars 7g, protein: 3.19g.
as always, thanks for reading & happy baking!
amanda
ps: i JUST noticed that my image bandwidth has been exceeded (what?!) and will need to figure out what to do about that. in the meantime things should be up and running, but if my photos go offline in the near future it's just because i'm doing some upgrades. thanks y'all!